Social Networking Safety Tips for Online Users to
Stay Safe on the Internet
The internet has revolutionised the way we access information, how we interact, how study, manage our finances and much more. There are some risks to using the internet, but common sense together with following some general rules will keep you safe online.  Protect devices from malware
To reduce the risk of identity theft in particular and keep all information safe, protect all devices with an antivirus programme and a firewall that offer protection against malware.
Create a strong password to stop hackers from gaining access. Choose a password with at least eight characters, including both letters and numbers. Change the password every three months.Read more about password security.
It's usually very easy for children to access sites by lying about their age. This makes them vulnerable to identity theft and potential psychological problems such as anxiety, depression, and anti-social behaviour. It's important to discuss online habits and mentor rather than moderate their online presence. 
Phishing 
Phishing is an email designed to obtain your personal and/or financial information and possibly steal your identity. Some of these emails look legitimate, with the official company website or email having been cloned by a third party. You can check the true destination of a website or email by placing the cursor over the email or hyperlink. If the cursor comes up with a name that is different to the written text, it is best to reject it. 
Before accessing a new webpage, check in the browser window to see if it begins with 'https://' at the beginning of the web address, the 's' stands for secure. You should also see a padlock which shows it is a secure link. If you only see http:// do not enter personal information on the site. 
Reduce risks by checking for an address, phone number and/or email contact for any businesses or organisations that are new to you. These are often indications that the website is genuine. If in doubt, search online for information or reviews about the company. 
Social networking sites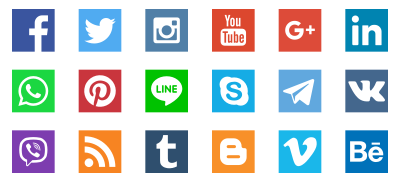 Social networking through Facebook, LinkedIn and Twitter allows easy connection with family and friends and can be a valuable tool for businesses wanting to interact with fellow professionals, customers and other businesses. 
On social networking sites, be careful about what you share. The more you share, the higher the risk you may be hacked. Do not reveal sensitive personal information such as your place and date of birth, home address, financial information or phone number. Modify privacy settings to the strongest that you are comfortable with. 
Safety for children online
The most important aspect of a child's internet safety is open conversations about what it means to go online. Parents should know which sites their children are accessing, choosing what is age appropriate. 
Ensure that children are aware of the dangers of responding to messages from strangers and make sure they feel safe to go to an adult with concerns about those things. Keeping the computer in an open space can also help whilst you are available for any questions they might have. Now you can concentrate on parental controls and filters to block out inappropriate sites, as well as control how much screen time the kids get each day.
Support Organisations
For some people, an online presence can grow into a problem. They may begin spending excessive amounts of time online when not working, becoming highly irritated and anxious when internet connections are slow or unavailable. Excessive internet use can also lead to social isolation and poor work or school productivity. Interest in relationships, particularly marriage and sexual relationships fall while anxiety and mood swings rise.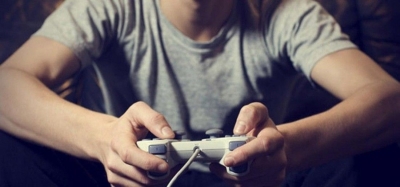 A London hospital is preparing to launch the first ever NHS-funded internet addiction centre for young people and adults in 2018. The Centre for Internet Disorders will initially focus on gaming disorders, with a plan to expand its services to cover other internet-based addictions including pornography addiction. Gaming disorder is defined by the WHO as a pattern of persistent or recurrent gaming behaviour so severe that it takes "precedence over other life interests".Read the full article here.
Charitable and private organisations have already been supporting those with internet, social media and gaming addictive or dysfunctional behaviour, using similar methods to those used in other addictive behaviours. Spending money within gaming is another controversy, this is where the game is free, but extras need to be paid for. Comparisons have already been made to gambling.
Other organisations that can help with internet addictions, including gambling, are GamCare who employ experienced professionals to help problem gamblers as well as their friends and families. Direct advice to problem gamblers is given over the phone, online or face-to-face counselling. They also have an education and prevention team working to raise awareness and prevent problem gambling before it starts.